When it comes to British food, it is time to update your knowledge. The nation that invented afternoon tea is a criminally underrated gastronomic destination. From its signature fish 'n' chips to Michelin-starred establishments, Britain is packed with culinary delights guaranteed to suit every traveller's taste and budget. And one of the best places toexperience the best of British food is Northern England.
Not convinced? Here's five picks to relish some hearty food and drinks with warm hospitality to match in Northern England.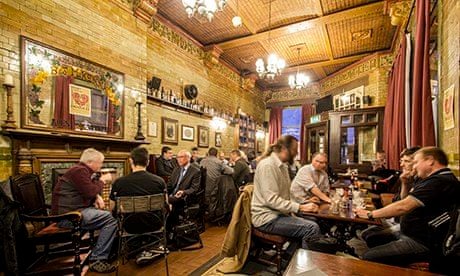 Marble Arch, Manchester

Marble Arch, the flagship for Manchester's finest microbrewery Marble, is one of the best places to sample top-notch craft beer – and especially the dry and pale ales Manchester is famous for. Marble Arch is the quintessential example of British pub culture – a feel good alehouse that is full of laughter, debates and regular 'irregulars'. Like any good gastro pub, it also has a fantastic menu featuring lots of traditional favourites like a Ploughman's Plate. So if you are ever in Manchester, make sure you head down and have a pint or two!

Where: 73 Rochdale Road, M4 4HY

The Free Trade Inn - Newcastle

With over 10,000 followers on Twitter, The Free Trade Inn is somewhat of an institution in Newcastle. Self-described as "an absolute dump" on Facebook, it is known for its down-to-earth approach and being one of the oldest and best-loved craft ale pubs in the area. Its stellar location makes a perfect spot for travellers – the up-river view to Newcastle is bulging with iconic buildings and bridges.

Where: Above East Quayside, NE6 1AP

Panoramic 34 - Liverpool

If you think Liverpool is only about football, think again. Over the last few years it has slowly and surely emerged as a significant cultural hub with a buzzing food scene. Current 'it' restaurant, Panoramic 34 is perched on the 34thfloor of the city's West Tower, making it one of the highest restaurants in UK with a 360 view of Liverpool and beyond. For wine lovers, you will be delighted with its unparalleled wine selection.

Where: 34th Floor, West Tower, Brook St, Liverpool L3 9PJ

If you consider yourself a serious foodie, Northern England is a culinary destination not to be missed. Whether you are looking for a tasty budget meal, a fine pint of beer or a memorable dining experience, you will be spoilt for choice.