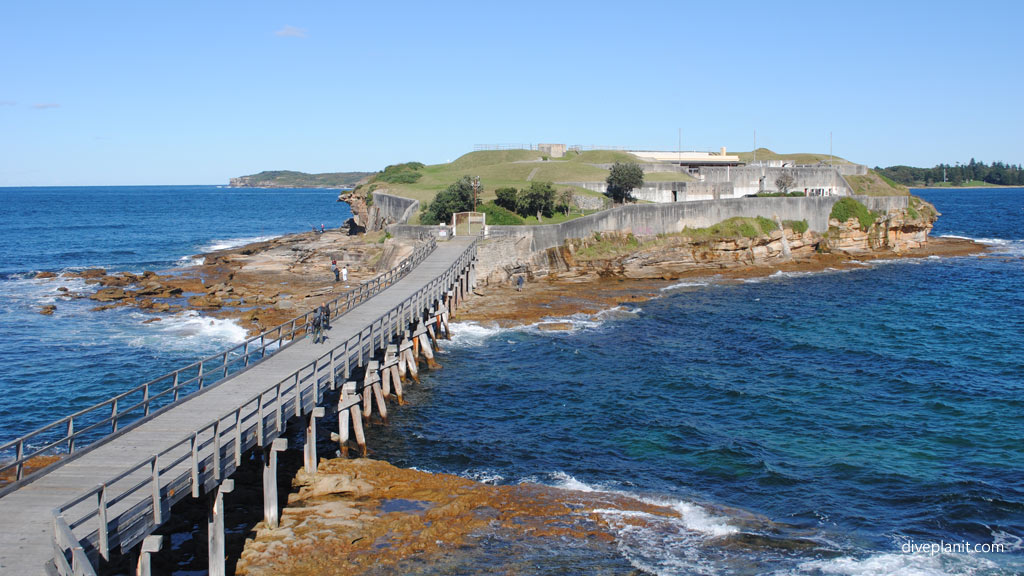 With more than 2,000 kilometres of stunning coastline, NSW has an abundance of impressive scuba diving spots. Dive with sea turtle in warm tropical waters in the Tweed region, discover the world's most southerly coral reef at Lord Howe Island, and swim with seals at Montague Island on the South Coast. NSW has many licenced dive operators that offer dive training courses, dives, tours and equipment hire. Dive sites up to 18 metres are good for beginners and up to 40 metres are recommended for advanced divers.
Sydney sites:
Shelly Beach
on Sydney's Northern Beaches near Manly is a great beach dive, perfect for beginners, and is home to giant cuttlefish, wobbegongs and weedy sea dragons.
For experienced divers,
The Leap
in Botany Bay National Park at Kurnell is a thrilling shore dive that includes a 22-metre drop-off, populated with boulders and overhangs, some of the clearest water in
Sydney
, large schools of fish, lots of seahorses and some magic swim throughs.
Bare Island
in Botany Bay (pic above) is a popular dive site for beginners; you might spot sea dragons, gropers and turtles in shallow water of between seven and 12 metres
Gordon's Bay
near Clovelly is an underwater 600-metre nature trail marked by a chain connected to concrete-filled drums. There are information signs along the way as well as friendly gropers.
Up the Coast:
Broughton Island
near Port Stephens has several spectacular dive sites. The popular Looking Glass is a narrow channel through the centre of the island that opens up into a natural fishbowl. Look for large rays, blue groper, red morwong, bullseye and bream. Nearby at Nelson Bay, the main feature of the
Fly Point-Halifax Park Aquatic Reserve
is a 100-metre sponge-covered ledge with schools of bream, nannygai and blue groper.
The
Solitary Islands Marine Park
in Coffs Harbour is home to a unique mix of more than 550 fish, 90 corals and 600 molluscs.
South West Rocks on the North Coast is home to
Fish Rock Cave
, running 125 metres through Fish Rock, teeming with sea life including black cod, black rays and giant cuttlefish.
At Byron Bay, in the Cape Byron Marine Park,
Julian Rocks Marine Reserve
is often ranked as one of Australia's top dive sites with its fish, turtles, eagle rays and corals. During the Winter, whale song can be heard underwater.
Lord Howe Island
is one of the best dive locations in the world with over 60 dive sites. The most spectacular is
Ball's Pyramid,
where advanced divers can go on drift and cave dives, and follow a coral wall. Expect to see massive schools of violet sweep, amberjack, kingfish, silver drummer, rainbow runners, trevally and occasionally marlin, dolphins and wahoo.
The island's shallow lagoon is great for snorkelers, novice divers and underwater photographers keen to see anemone, lionfish, slipper crayfish, the rare Coleman's pigmy seahorse, spotted snake eel and beaked leatherjacket.
Down the Coast:
Jervis Bay
, on the NSW South Coast, is a Marine Park with more than 20 shore and boat dive sites. The area has an abundance of kelp beds, large boulders, small caves, drop-offs, shear coral walls, sponge gardens, ship and plane wrecks, and swim throughs. Between May and October, you can dive with seals.
Bass Point
, at the southern end of Shellharbour, is a marine aquatic reserve and one of the South Coast's dive and snorkel hot spots. Good for beginners.
Off the coast of Narooma,
Montague Island Nature Reserve
is renowned for its 1,600-strong seal colony. You'll also see stingrays, bull rays, blue gropers and wobbegongs. Divers can expect water visibility of between 20-30 metres year round, and it's also a great place to see humpback whales heading south to Antarctica in October.