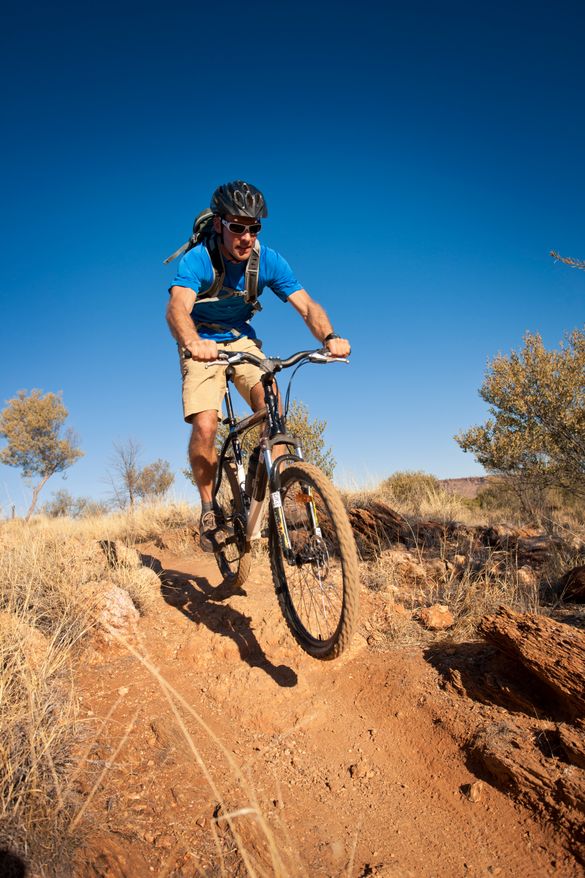 News Tidbits from the Northern Territory
The Northern Territory is set to turbo-charge its way into 2018 with an unprecedented $103 million investment to increase visitation; to stimulate the Territory economy by accelerating infrastructure and tourism experience development including the implementation of a Visitor Experience Enhancement Program which will provide grant funding for existing infrastructure and tourism businesses.
TURBOCHARGING TOURISM IN THE NT
Earlier this month, the Northern Territory Government proactively released a $103 million tourism stimulus package aimed at attracting more visitors, creating more local jobs and putting more money into the pockets of Territorians.
Tourism is a cornerstone of the NT economy, supporting thousands of small and medium size businesses and 17,000 direct and indirect jobs across a range of sectors including tourism, hospitality, retail, arts and culture and transport. Starting immediately and rolling out over the next two financial years, the Tourism Stimulus Package will deliver an additional:
$26.57 million for targeted tourism marketing to better promote our attractions, roll out marketing campaigns with key airlines, target niche markets and lure lucrative business events.
$56.24 million for new tourism infrastructure and related tourism programs creating more memorable visitor experiences, particularly in our parks and reserves.
$20.78 million to further enhance existing festivals, events and other tourism experiences to cement the Territory's reputation as a vibrant and exciting place to live, work and visit.
The $26.57 million stimulus injection to marketing is anticipated to generate a $345 million return on investment directly into the Northern Territory's economy and support thousands of jobs. Major products include a new $9.9 million multi-purpose visitor centre at the George Brown Darwin Botanic Gardens; $12 million in funding to reinforce the Red Centre as a global mountain biking destination; $3 million to the NT Government's Visitor Experience Enhancement Program (VEEP); $21 million to enhance NT events; a rejuvenation of Darwin's CBD, and a major $1.9 million boost for military heritage.
NEW-LOOK NT.COM LAUNCHES
Visitors planning a trip to the NT from this month onwards will have a new-fangled website to help organise their dream trip through Central Australia to the Top End. Tourism NT's consumer website
northernterritory.com
currently promotes more than 2,000 key tourism operator products - from Uluru all the way to Humpty Doo - in five languages including English, German, Italian, French and Japanese.
Easier navigation and a greater focus on travel articles and itineraries are just some of the innovations that Tourism NT hopes will help entice more visitors from 'considering' to the 'planning' and 'booking' phase. The site will also be hosted on a new cloud-based platform to improve load speeds during peak periods.
DRIVERLESS SHUTTLES TOUCH DOWN IN DARWIN
Darwin International Airport passengers caught a fleeting glimpse of the future of airport transport during a two-day trial of the autonomous EZ10 shuttle earlier this week. The self-drive shuttles, which seat 12, use the latest sensory technology to navigate along pre-defined routes. The trial was designed to highlight the ease of connectivity these vehicles can provide within an airport precinct by operating on a pre-determined continuous loop around the car-parks, terminal and hotels.
DARWIN BARTENDER MIXES IT WITH WORLD'S BEST
David Robinson, owner of Darwin Waterfront's
Hot Tamale
Mexican-inspired tequila bar and restaurant, mixed it with the world's best cocktail makers at the recent Global Patron Perfectionist Competition in Mexico. Robinson's tropical-inspired creation, 'The Last Frontier', featuring squeezed lime, smoked pineapple and ginger tepache, patron and vermouth all served in a Collins glass with chipotle salt, catapulted him into the Grand Final.
FACELIFT FOR DARWIN'S GEORGE BROWN BOTANIC GARDENS
Darwin's
George Brown Darwin Botanic Gardens
will undergo a $9.9 million facelift, with a new multi-purpose visitor and event centre to be built there as part of the Territory Labor Government's record $103 million Turbocharging Tourism stimulus package. Minister for Tourism and Culture, Lauren Moss said the enhancements would mean better facilities for festivals and events at the iconic Gardens, creating an improved visitor experience and helping to lift Darwin's reputation as a great place to visit and live.
"George Brown Darwin Botanic Gardens is a stunning tropical destination, and this funding will make it even better - we want it to be a huge asset for tourists and locals," Ms Moss said.
ART IN THE WILD, NT-STYLE
A filmmaker, textile artist, needle felter, painter, illustrator, writer, wood sculptor and a photographer have been selected to join
The Territory Wildlife Park's popular Artists in the Park program
.
The initiative is designed to give the artists access to the Park's amazing collection of flora, fauna and naturalist style exhibits, and to tap into the knowledge and experience of the Park's highly skilled zookeepers and guides. Artists also have the opportunity to meet park guests, and participate in the Park's markets and art exhibitions to raise awareness about threatened native species.
MILLION DOLLAR FISH SEASON 3 BREAKS ALL RECORDS
NT's famous barra might've been jumping on to rods at the start of the Territory's famous
Million Dollar Fish
competition in October, but so far the Million Dollar Fish has evaded capture.
Each October, 101 barramundi are tagged and released in Top End waters and keen anglers have until February 28 to bag the big one. One hundred fish are tagged with $10,000 prize tags and one with a whopping $1million. So far this season, thirteen eagle-eyed anglers have picked up a cool $10,000 each including a chef from Kakadu, a financial adviser from Humpty Doo and a Darwin-based boilermaker.
4WD CAMPING AT FLORENCE FALLS
Improvements have recently been made to Florence Falls 4WD Campground at
Litchfield National Park
, upgrading the walking track from the campground to the plunge pools, sealing the access road, and completing upgrades to the campsites. The works are part of plans to make Litchfield National Park, which attracts more than 360,000 visitors per year, more accessible for the public.
The popular Top End icon offers camping spots at Florence Falls, Wangi Falls, Sandy Creek, Surprise Creek and Walker Creek.
WILDLIFE IN THE TOP END
The Environment Centre NT has recently launched the
quintessential field guide to animals
in the Top End. Authored by Lindley McKay, the user friendly guide features more than 2000 images and a wealth of information on unique and rare wildlife, their habitats and conservation status. Australia's Top End is home to an amazing array of wildlife, and many of Australia's most iconic National Parks, so if a trip is on the cards, you won't want to miss this.
RED CENTRE SNIPPETS:
TJUNGU FESTIVAL RETURNS
Now in its fifth consecutive year,
Tjungu Festival
is set to return to Ayers Rock Resort at Uluru-Kata Tjuta on 26-29 April. This vibrant celebration of Australian Indigenous culture features music, dance, film, fashion, food, sport and more. This year, Tjungu will also include a special focus on Indigenous art and a performance by Australian country music favourite Troy Cassar-Daley.
THE LOST CAMEL RETURNS
The boutique-style
Lost Camel Hotel
will re-open its doors at Ayers Rock Resort in July this year following an extensive refurbishment program. The modern, mid-scale hotel is just twenty minutes from Uluru and boasts a mix of Aboriginal and urban themes - the perfect backdrop for any stay in Australia's spiritual heartland.
INSTA-ART IN ALICE
The Northern Territory Library's iNsTagrammers: the best in NT photography from Instagram exhibition will continue at the
Araluen Arts Centre
until mid-March.
Developed by curator Caddie Brain, the Alice Springs exhibition features the best snaps of local life from local cattle producers, remote midwives, teachers, ice-cream makers and artists, mums and mayors.
Photographers from all parts of the Northern Territory - including Central Australian artists Siri Omber @siri.omberg, Mayor Damien Ryan @damienjryan and Dave Nixon @dixon_nave - have each contributed their images to the exhibition which features stunning imagery of impossible landscapes, cheeky wildlife and unique Territory pastimes as well as powerful photojournalism.
ULURU WELLNESS RETREAT
From September, Ayres Rock Resort will host a transformational wellness weekend with popular life change facilitator Peter Bliss. The retreat is designed to empower participants to manage their emotions and master their mind with practical mindfulness workshops, silence survival strategies, intuition and intention tips, Qigong workshops, and guided meditations to enhance their lives. Set in the spiritual surrounds of Ayers Rock Resort and Uluru-Kata Tjuta National Park, the retreat runs from September 7-13 and includes a nutritious food program and a Field of Light Star Pass.
ARALUEN ARTS CENTRE ANNOUNCES 2018 PROGRAM
A must-see on any Alice Springs adventure, the
Araluen Arts Centre
has just released its artistic program for 2018. Beginning with the critically acclaimed Bangarra Dance Theatre, and including other flagship companies such as The Australian Ballet and Bell Shakespeare, the 2018 program is set to kick off with a flurry of activity in March.
Araluen will also present a number of touring exhibitions during the year, starting with Clay Stories, a touring exhibition of contemporary ceramics from a diverse from of artists such as Ernabella Arts and the Hermannsburg Potters. The Maruku Arts on Anangu story, law and culture exhibition as told through intricate punu carvings, artworks and artefacts; and Fecund: Fertile Worlds, an exhibition curated by Katherine based Clare Armitage will round out the year, alongside Kristian Laemmle-Ruff's Woomera, and Michael Cook's nationally celebrated Undiscovered.
SOUNDS OF SILENCE SILVER ANNIVERSARY
The Red Centre's award-winning
Sounds of Silence
dinner experience will notch up 25 years of operation this March. To celebrate, the team at Voyages Ayres Rock Resort are hosting a star-studded sunset event followed by a three-course bush tucker dinner on March 21.
To plan your Top End or Red Centre adventure visit:
northernterritory.com
.