Methodist church and hall Goodwood. This church was built in 1880 (SLSA)

Calm breezes and fruit trees populated the plain to the south of Adelaide in the days before King William Road was built.
Part of the land was the property of John Hyde, a pastoralist and namesake of the suburb that would eventually stand on his property, which was known as 'Hyde Paddocks.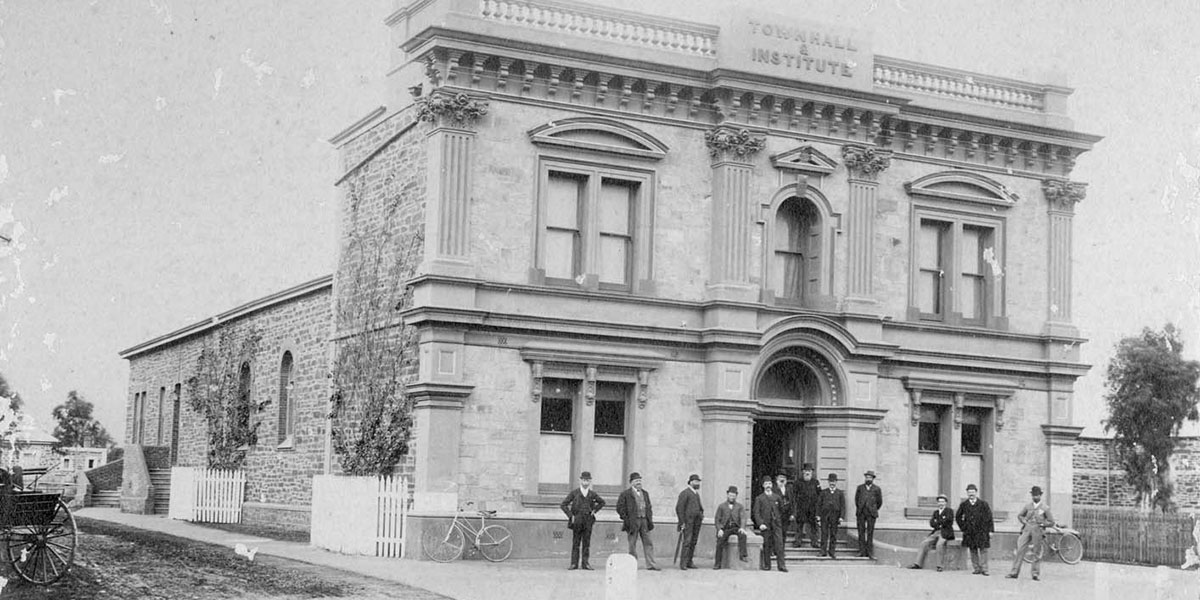 The Register newspaper reported in 1916 that the area had once been populated by very old gum trees and that the Kaurna people would congregate in their shade on hot days.
Frederick Wurm
The area was also populated by a variety of fruit trees cultivated by
Fredrick Wurm
- the namesake of Wurm Street which later became the southern stretch of King William Road.
Frederick would send produce for exhibition in London, Paris and Philadelphia and was recognised as the first person to produce over 100 pounds of silk in South Australia in a single year.
The road itself was formally created in 1877 to connect the villages of Unley and Mitcham to Adelaide.
Unley Museum curator Karen Paris said King William Road likely formed as an arterial thoroughfare in the late 19th century.
"It would have been an agricultural area and that road would have existed as a track in some form before the road was opened in 1877," she said.
"It was first built as a joint venture between the Adelaide and Unley councils and was there to connect Unley to Adelaide through the Parklands."
Whilst it's known today as a cosmopolitan retail strip, Karen said its beginnings were more humble.
"Adelaide really began as a group of villages and because transport wasn't readily available people would shop at places in their immediate area," Karen said.
"Like with many other places, churches would be built along the road and communities would form around them.
"Where there are churches there are people and where there are people you can find businesses.
"Eventually the spacing between those clusters of people filled out and King William Road began becoming more like we know it today."
It wasn't until the 1930s that King William Road began to become known as a spot for fashion and high-end retailers.
"There was a lot of growth in Adelaide in the 30s and 40s," Karen said.
"If you look back to that period there was an influx of people and businesses in SA and in retail-people had more means and greater societal influence.
"Being a thoroughfare to the city would have aided this growth on King William Road too."
by Harrison Davies, journalist, The Adelaide East Herald